Stretches of green meadows, uninterrupted views of majestic mountains, songs of birds, healing power of trees or changing colours of the sky—all nature experiences are best accessed on foot. Trekking has an infamous reputation of being strenuous. But if you, like me, tread these trails to be one with nature without exhaustion, there are quite a few options at hand.
Multi-day treks
Uttarakhand boasts of numerous multi-day treks across its Kumaon and Garhwal regions. Binsar Wildlife Sanctuary is surrounded with traditional Kumaoni hamlets, biodiverse pockets and well marked trails. The village trek from Deora to Shaukiyathal narrates stories of sustainability woven with legends of the land. In Garhwal, Valley of Flowers and steeper Hemkund Sahib, Sikh pilgrimage, is a more popular trek. Ghangaria is the last stop where all trekkers camp or stay overnight. From there, the Valley and Hemkund Sahib are day hikes.
In eastern India, motorable Sandakphu summit, in Singalila National Park along Indo-Nepal border, is very rewarding. From April to June, the trail is filled with rhododendrons and rolling alpine meadows. This circuit can be done in many variations—part hike-part 4×4 drive, shorter walking routes through Srikhola and more.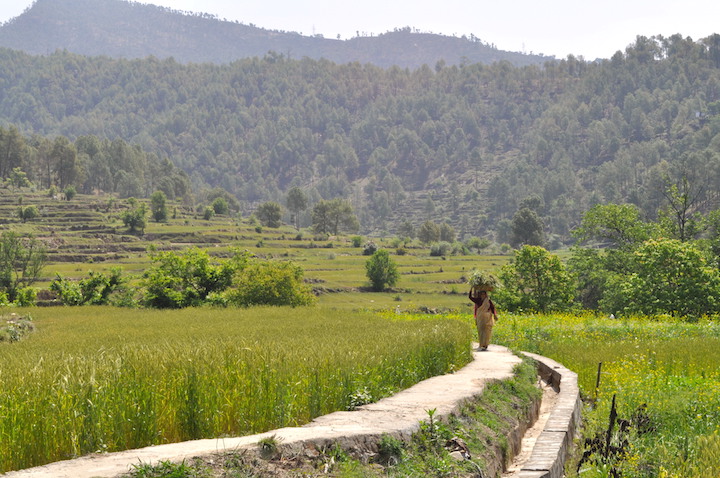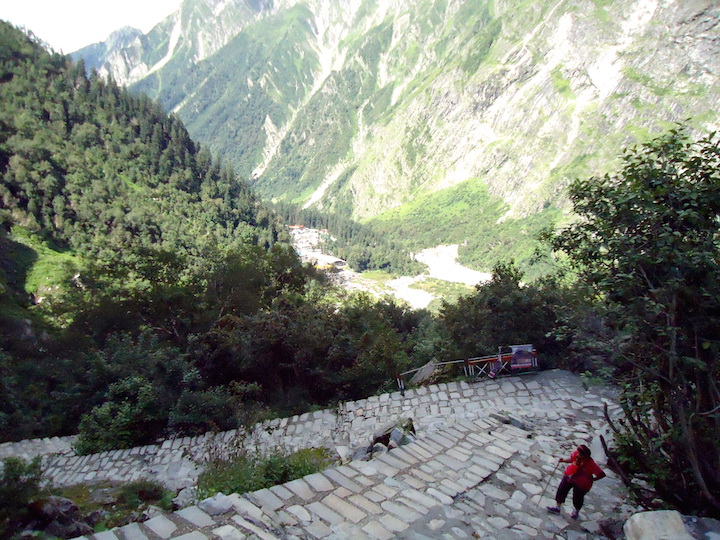 Easy day hikes
In Himachal Pradesh's Shimla district, explore Giri Ganga on foot. Through thick Deodar trees, walk the 6-kilometre forest trail from Kharapathar to the ancient Kali temple. There are two temple complexes which are surrounded by mountain meadows and a fresh water stream.
The northeastern state of Meghalaya throws open untamed forest walks. While staying in Cherrapunji, choose the famous Umshiang Double Decker Root Bridge and Mawsaw Root Bridge, which is a 30-minute walk from the former. The root bridges of Umshiang require good stamina and fitness levels. Else, walk down an easy three kilometres from Shnongpdeng to Umngot river in Dawki.
Hike the Western Ghats while staying in the eco-tree houses of The Machan. A 4-kilometre rainforest trail within the property introduces hikers to birds like crimson-backed sunbird, oriental dwarf kingfisher and many migratory species.
Andaman's Havelock island has a handful of scenic day walks. The 45-minute guided walk from Radhanagar Beach to Elephant Beach passes through dense forests, marshland and mangroves, before reaching the white sands of Elephant Beach.
Further away in South Pacific Ocean, Fiji's third largest island, Taveuni, is blessed with nondescript coastal hikes. Lavena Coastal Walk is a 5-kilometre trail from Lavena Lodge in the village to Wainibau waterfalls. Sandy beaches of Lavena leads to volcanic black sands to finally take an inward turn to rainforests, where the all-year-round waterfalls gushes. Spot the endemic orange dove and silktail on this trail.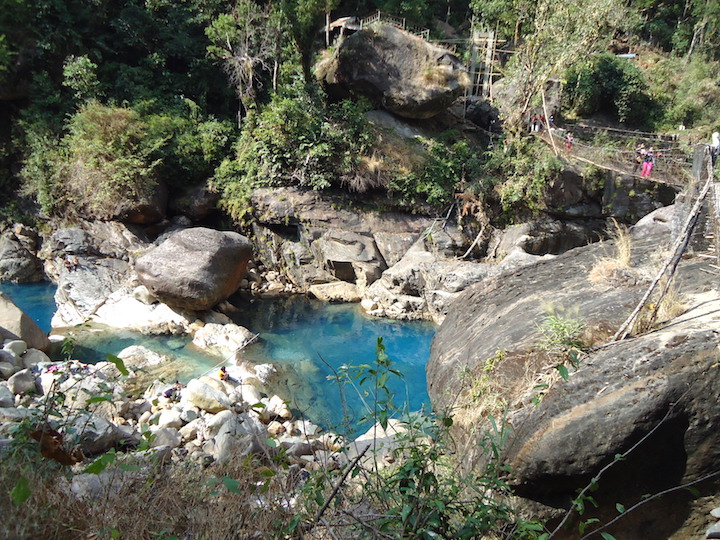 Camping
Rishikesh is one of the most popular river camping spots in India. Outdoor companies like GIO Adventures, organise river rafting experiences in the Ganges and set up deluxe camps at Jayalgarh for overnight stays.
Try cave camping in Saxon Switzerland National Park in Saxony, Germany. 'Boofen' loosely translates to outdoor sleeping area and this national park has many approximately 50 spots—like under a rock hanger, at the mouth of a cave—where adventurers can spend the night. Though no camper is allowed to light fire in the park.
Further northwards, the Scandinavian city of Gothenburg in Sweden offers brilliant camping grounds by Lake Aspen. This fresh water lake is perfect for swimming, fishing and boating. Most pitches here come with electricity.
New Zealand has strict camping rules. While freedom camping (camping in non-designated public places) is discouraged, there are numerous options to choose from. In South Island, pitch a tent in campgrounds managed by Department of Conservation (DoC). There are numerous in and around Queenstown, Catlins and Christchurch. Many tourists explore New Zealand in their motorhomes (or caravans for self-drive holidays) which can be stopped in allotted holiday parks. These parks have laundry, bathroom, kitchen facilities and are beautifully situated by the water or at the foothills of a mountain.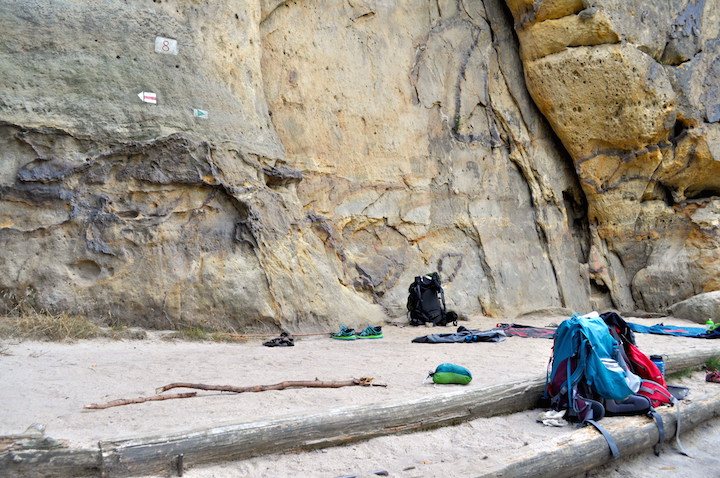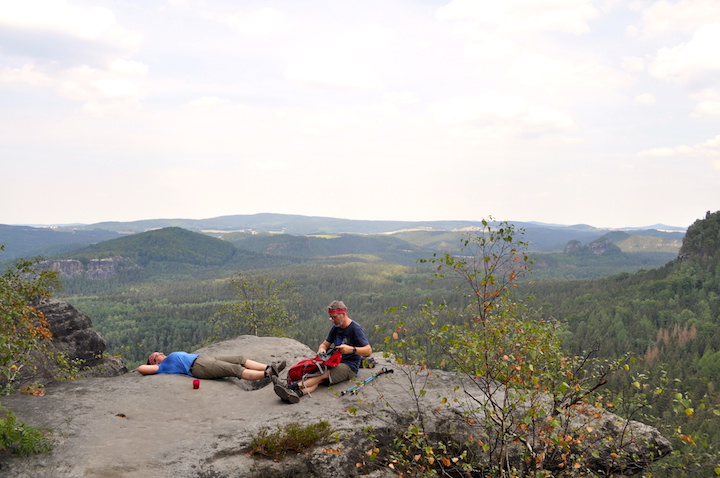 Yurting
Traditional Mongolian yurts can be found in quite a few summits in Switzerland. The yurts on Alp Flix plateau in Graubünden (canton of Grisons) is heated by wood fire and an ideal place for families or companion travellers. There are nature trails around, though, guests are encouraged to soak in the Swiss panorama.
Ireland's Galway, Wicklow and Cork counties are top preferences for yurting. The bell tents of Galway Glamping is on the Irish countryside, though the Old Forge in Wicklow farm overlooks the Wicklow Mountains. Yurts of Kinsale Glamping in Cork is situated amidst gardens and apple, cherry and fig orchards.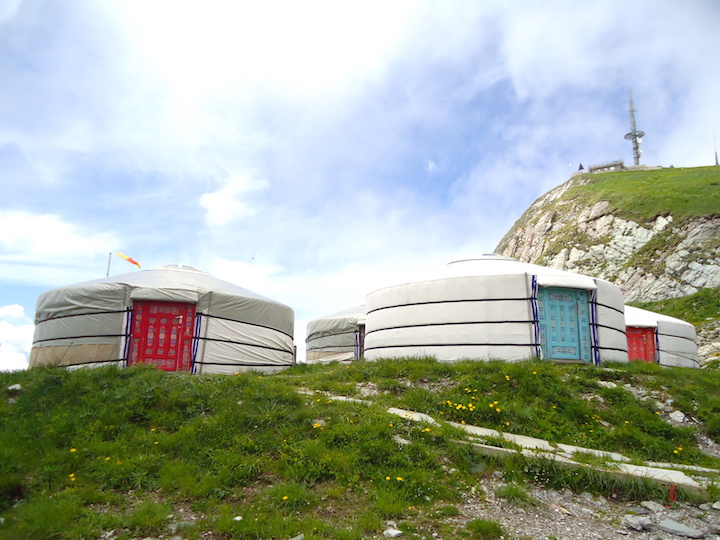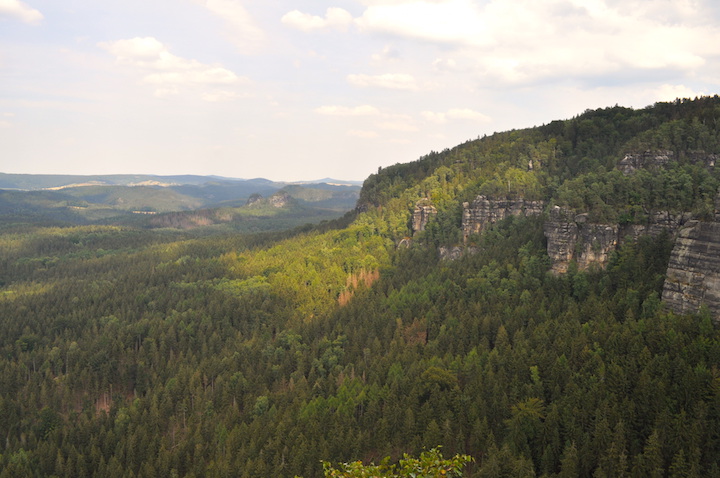 Read: Winter Adventures of Interlaken, Switzerland 
How do you like spending time in the outdoors?
To see more from my journeys Like my Facebook Page and follow me on Instagram.