The summer sun turned the canal waters orange-golden. It was late evening but felt like early afternoon with a cool breeze. My first evening in Scandinavia had become a favourite memory already.
Around me, the pier adjoining to Strandgade and Inderhavnsbroen in the Danish capital, Copenhagen, was brimming with young adults enjoying the late sunset and summer outdoors. Some swum in the clear waters of Øresund in the canal. Others sat on the wooden ledge, sipped their favourite Danish pilsner. And a selected few sat in silence with their partner. With each corner filled, the ambience seemed to be in perfect equilibrium.
That evening I got introduced to the Danish concept of hygge.
Pronounced as hoo-guh, hygge has been a part of the society since time immemorial and perhaps is the reason behind Copenhagen being one of the happiest cities in the world. It loosely translates to 'cozy' in English, though its origins can be traced to the Norwegian term 'hugga' which means 'to comfort', or 'hug' in English.
Hygge can be anything that fills us with snug feelings—an afternoon in the park with a book and a dog, conversations with a loved one by the fireplace, the feel of hot chocolate on a cold evening or sitting amongst family and friends during a meal. Hygge is the kind of feeling I wanted to hold by cupping my palms and carrying it along.
In my week's stay in Copenhagen, hygge permeated into my life many times—sometimes when I least expected but often in glowing smiles of people who felt it.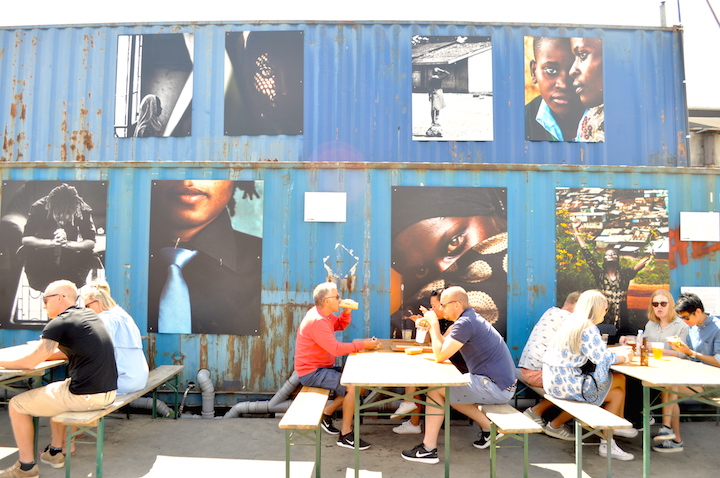 The following night's sun took me to the house of Annette Wæber, who founded Meet the Danes in 2001. Meet the Danes started with an idea where locals invite travellers (exploring Copenhagen) to their house for a home-cooked dinner. Over a three-course (and a glass of wine or beer) meal, the travellers get a glimpse of the local culture.
No sooner I entered Wæber's house, I noticed how the sun filtering from the high windows added to the golden glow of the place. In addition, the warm welcome by my hosts convinced me that I would eventually immerse in hygge magic.
Our four-hour long dinner occasionally took us from the table to the terrace. We spoke about many things—how Wæber begun Meet the Danes, about her travel to India, Danish cultural practices and other fascinating facts about the country. All this as we sipped crisp red wine with each course, with the sun as a witness, which only set a couple of hours before midnight.
I left Wæber's home that night with a radiant glow. After all, I had experienced hygge.
The next morning, I set to explore a beer trail with Jonathan Schlichtkrull, my guide. I also found myself searching for hygge. I wondered if it had started growing on me already.
On Istedgade, I peeked into the traditional smoke-filled pubs or bodegas. The wooden bar hung not very far from the bartender's forehead, who rested his elbows beside the beer taps and empathically nodded at his customer, seated on the other side of the counter. Through the dim lights, I saw people across ages sit and talk with animated gestures, with beer mugs in front of them and jazz in the backdrop. I grinned at my early meeting with hygge in the day.
Our next stop, Absalon is a church-turned-community space. In a sharp contrast to the dim-brown bodega, Absalon was painted in bright colours. This gathering space welcomes everyone from the neighbourhood (and beyond) for meals, drinks, games and various activities like movies.
Schlichtkrull and I sat with our beers and talked about my initiation to hygge the night before.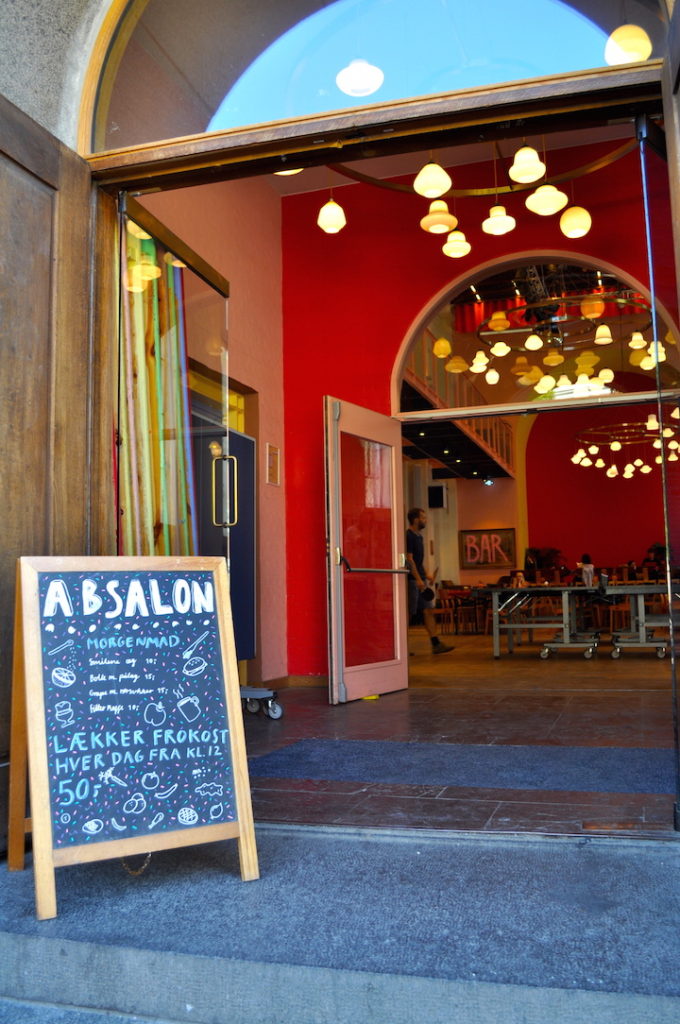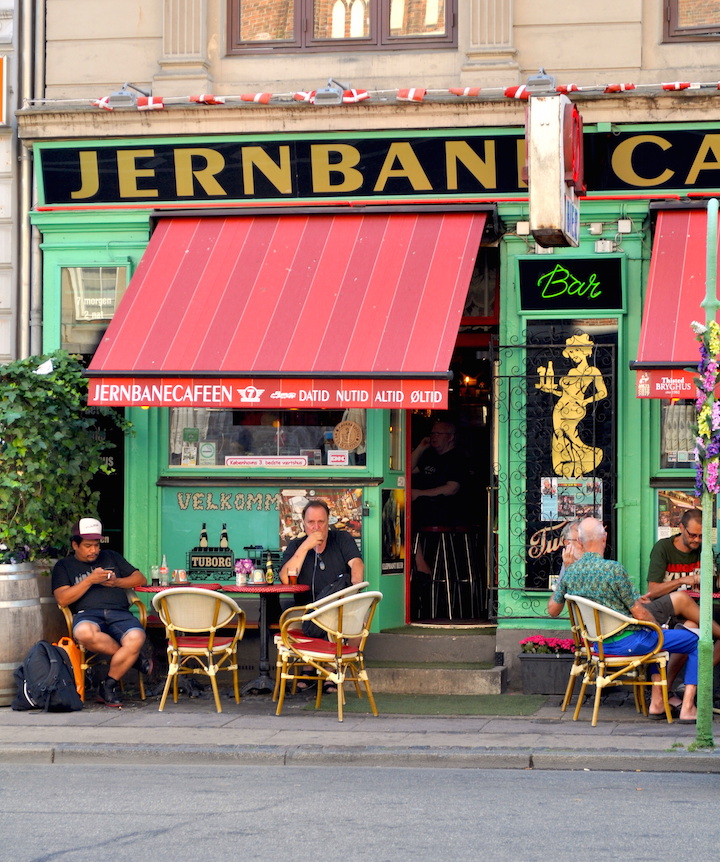 "Danish society is close-knit and very private," shared Schlichtkrull, in response to my four-hour-long dinner. "It is not uncommon that you have these times when you sit a very long time at the table. This is very typical of how you formally dine together", he added with a soft chuckle. These contradictory observations on the Danish society, by a Dane, made me feel fortunate to have experienced hygge.
Later that night, my dinner at Copenhagen's first rooftop organic farm, ØsterGro, reunited me with hygge, which I sought through the day. Gro Spiseri, the greenhouse restaurant, is surrounded by a terrace farm and is unlike a regular restaurant. Guests must make reservations as there are only 24 seats in the cosy greenhouse on this rooftop. The greenhouse is connected to a multi-functioning kitchen where chefs handcraft seasonal dishes by picking the freshest ingredients from their farm.
Our very long community table had a great mix of people. I was beginning to understand why the Danes invest many hours over dinner. Over the three-course dinner and many refills of wine and beer, the conversations flowed smoothly and cheerfully. After initial introductions, we begun exchanging professional and cultural stories. And by the time our main course arrived, my neighbour was giving me a crash course on Danish food rituals, some of them were extremely amusing. The laughs at the table resonated with hygge.
On my last night, when a group of strangers in the rooftop of my hotel joined me for a round of post-dinner drinks, I was convinced that I had experienced hygge in the true sense.
It was a little after midnight, with the sky streaked in blue. A group of professional musicians joined my table with bottle of bubbly. The conversations wavered from professional accomplishments to inter-personal relationships. Loud laughs filled the terrace which made guests at the neighbouring tables turn to us. They raised their glasses with big smiles and a loud 'skål' (Danish equivalent to the international 'cheers'). We emoted the same gestures.
Even now, thousands of kilometres away from Denmark, I find myself seeking hygge among strangers and family. I wish someone had warned me against the healthy addictions of hygge.
Read: Solo Destination: Berlin, Germany
To see more photos from my journeys Like my Facebook Page and follow me on Instagram.